Klarna - Pay over time in 3 instalments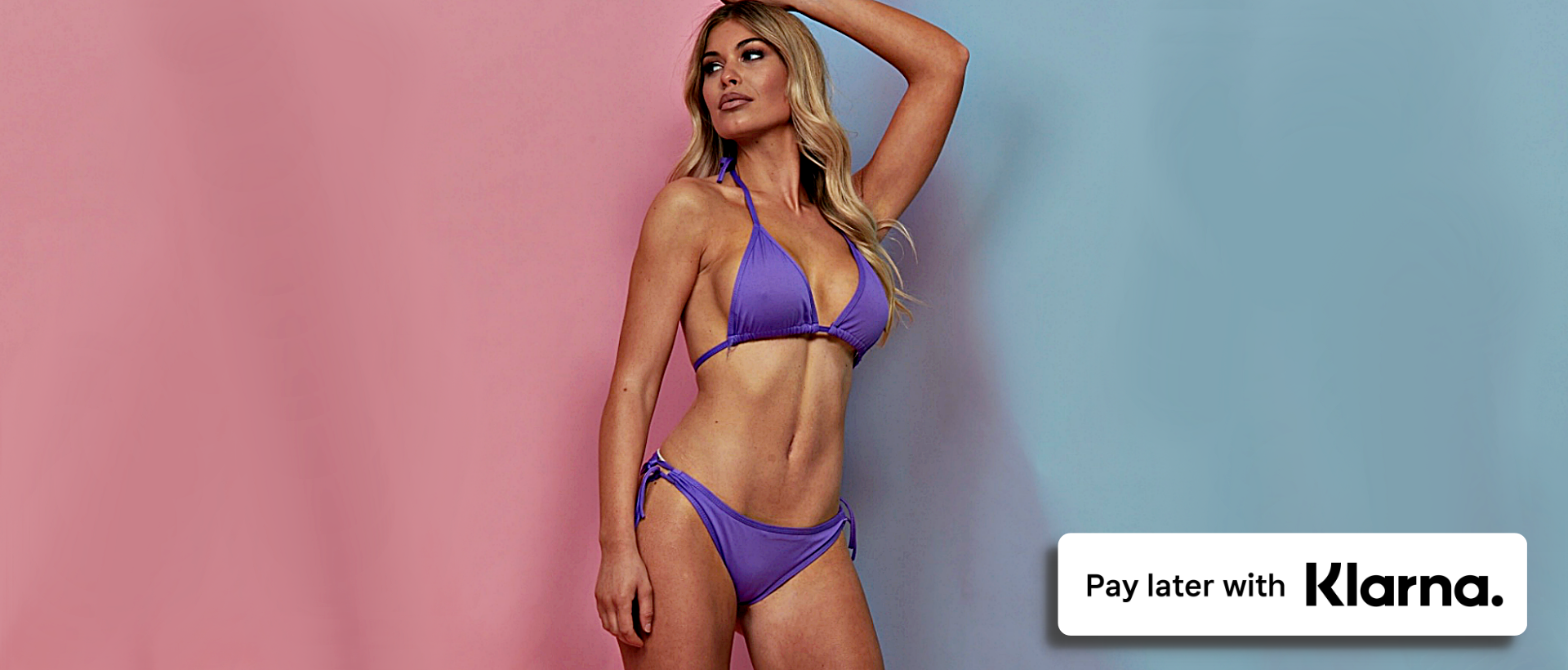 Pay later with Klarna
Buy it. Love it. Pay for it.
30 [or 14] days to pay with no interest or fees for the service - ever

Try your goods before paying

Simple, safe and secure
Shop with just a few clicks!
| | |
| --- | --- |
| 1 | Select 'Pay later' at checkout. |
| 2 | Enter a few personal details - name, email, postcode and DOB. No card information required! |
| 3 | Complete the purchase and your items will be shipped. |
| 4 | Receive payment instructions from Klarna via email |
| 5 | Enjoy your goods and pay when you're ready! |
Shopping with Klarna
You can review your latest buys and settle your monthly statement at any time by logging in at www.klarna.com or by downloading the Klarna app.
If you need further assistance you can contact our customer care team for free, or use our online chat service.
Peace of mind with Klarna's Buyer Protection
You only pay for goods you receive. If you don't receive what you ordered, call our customer services and we'll help resolve the issue.
More about Klarna's Buyer Protection
About Klarna
Klarna is one of Europe's fastest growing companies and a leading alternative payment provider. Klarna's vision is to make all payments 'smoooth' adding value for both the consumer and merchant with our unique payment options and customer experiences.

Klarna was founded in 2005. In 2014 we joined forces with SOFORT and formed Klarna Group and in 2017 acquired BillPay. Today we have 2000 employees in 14 markets serving 60 million consumers and 100,000 merchants.
www.klarna.com
Slice it with a Klarna Account
Pay over time.
Spread the cost of your purchase into equal monthly payments without paying interest.

No complex forms during the Klarna Account application - only 4 steps!

Credit decision made in real-time.

Once approved, you will start a Klarna Account and make payments monthly.

You can also use this Account to finance future purchases up to your credit limit.

No passwords to remember. You will be emailed monthly statements.

You can choose at any time to start paying the minimum monthly payment instead with interest.

You're in control. Better management of your finances to spend how and when you want.
Don't forget to pay. If you miss monthly payments, promotional interest rates are cancelled and you will be required to pay interest on repayments. Representative 18.9% APR (variable)
Representative Example
Representative (Variable)
18.9% APR
Purchase Interest Rate
18.9% p.a.
Assumed Credit Limit
£ 1,200
Credit is offered subject to financial circumstances. You must be at least 18.
The Klarna Account. How it works.
| | |
| --- | --- |
| 1 | Add items to your basket and go to the checkout. |
| 2 | Select 'Slice it with Klarna' and choose your promotional plan to start the online application process. |
| 3 | Provide information about your financial circumstances and carefully read the pre-contract and information documents. |
| 4 | Read the Klarna Account Agreement and click "sign" to confirm that you want to apply. The credit decision will be made instantly. |
| 5 | If you are approved, Klarna sends you a confirmation by email and sends the Klarna Account agreement by post. Confirmation and monthly statements with payment instructions are sent by email. |
| 6 | It's easy to use again - once you've been approved you can order in the future with just one click. |